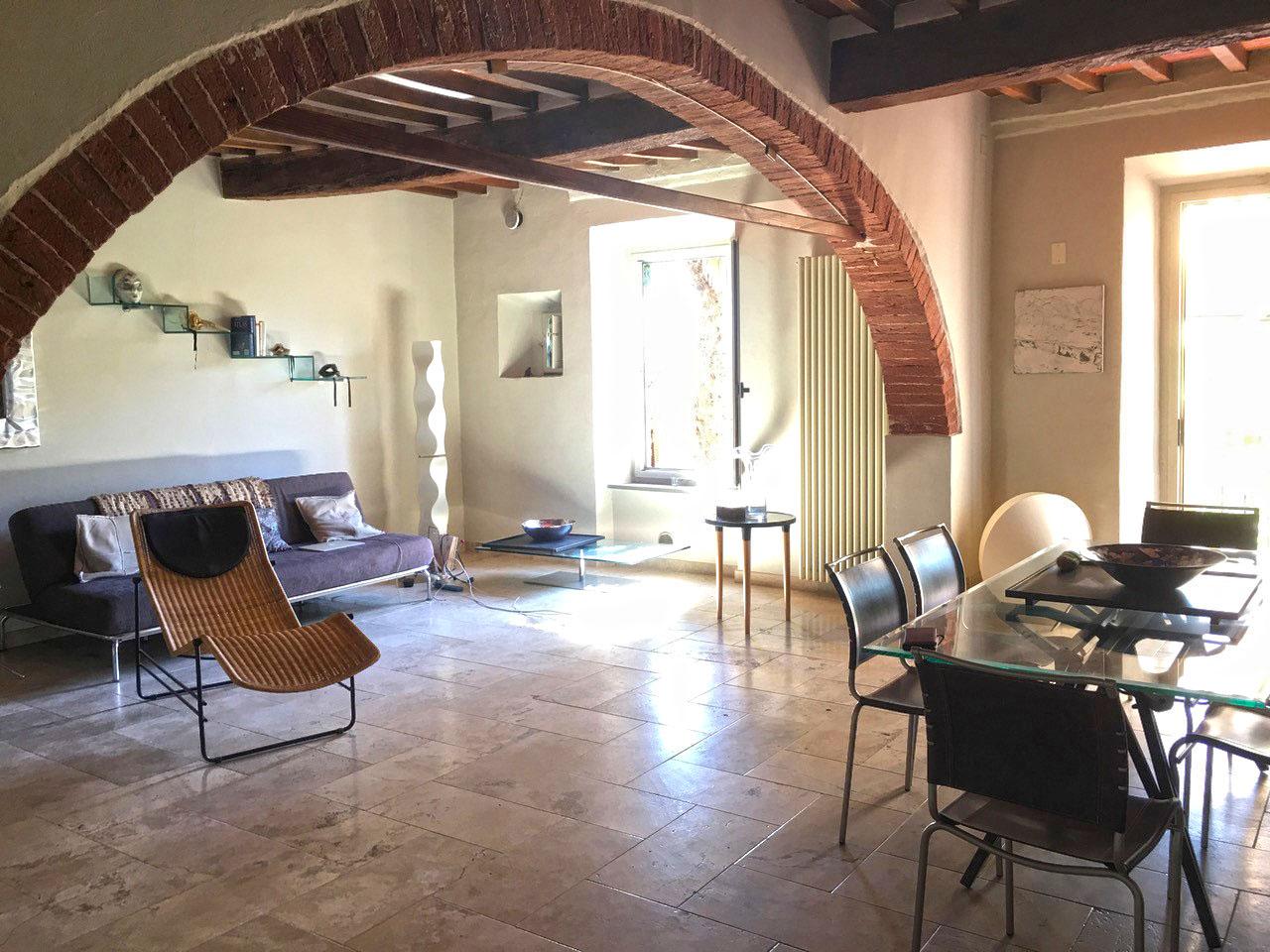 Appartamento si trova nel centro storico di Sinalunga vicino alla piazza principale e al parco pubblico ed è una porzione di palazzo signorile e si trova al piano terra rialzato. Bella vista panoramica dal terrazzo di 11 mq .e da tutta la zona giorno composta da un ampio open space con cucina su misura. L'appartamento è in ottime condizioni, è stato recentemente ristrutturato ottenendo uno stile fresco unito ad elementi tradizionali. Le travi a vista perfettamente conservate e l'ottimo utilizzo del travertino toscano per i pavimenti e le finiture definiscono il livello di questa proprietà. Di circa 120 mq. dispone di open space con cucina e soggiorno, due camere matrimoniali con bagno en suite uno per camera , un bagno per la zona giorno e disimpegno.
Main information
Contract
Surface
120 m2
Rooms
Property details
Condition
Floor
Bathrooms
Kitchen
Heating
Building floors
Terraces
1
Available from
31/12/1969
Building condition
Good conditions
Costi
Price
Installment mortgage from
Price for sqm
Riferimenti annuncio
Internal ref.
9942150
Date of advertisement
01/05/2021
Ref. Property
APX529
Mortgage info
Property price
Mortgage amount
Mortgage duration
Powered by 1
Contact agency for information
1 The calculation tool shows, by way of example, the potential total cost of the financing based on the user's needs. For all the information concerning each product, please read the Information of Tranparency made available by the mediator. We remind you to always read the General Information on the Real Estate Credit and the other documents of Transparency offered to the consumers.