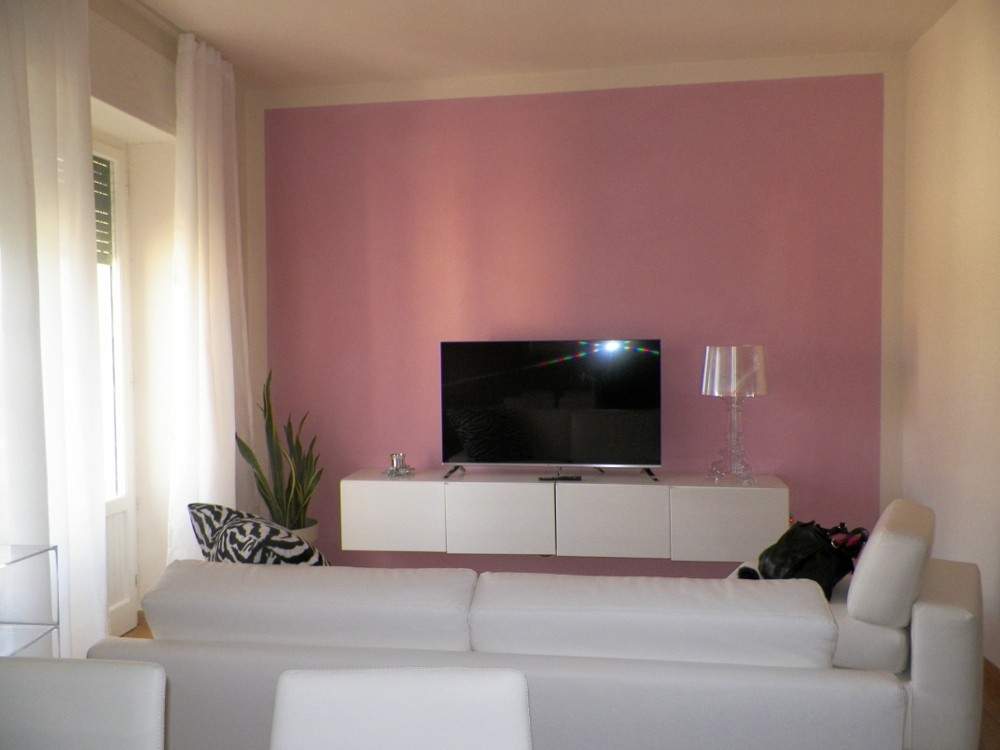 Bellissimo appartamento finemente ristrutturato in piccolo contesto condominiale di sole otto famiglie al quarto ed ultimo piano, composto da ingresso, cucina abitabile con balcone e soggiorno-pranzo con altro balcone, due camere matrimoniali, un bagno finestrato, un ripostiglio anch'esso finestrato con attacchi per eventuale secondo bagno, cantina e piazzale condominiale per posteggio. Tetto e facciata ristrutturati, utenze autonome, parquet in tutte le stanze, a parte il bagno. Panoramicissimo e molto luminoso.
Main information
Contract
Surface
93 m2
Rooms
Property details
Condition
Floor
Bathrooms
Kitchen
Heating
Building floors
Balconies
1
Terraces
1
Building condition
Good conditions
Characteristics
Cellar
Costi
Price
Installment mortgage from
Price for sqm
Riferimenti annuncio
Internal ref.
3986006
External ref.
1426978
Date of advertisement
29/10/2018
Ref. Property
AS393
Mortgage info
Property price
Mortgage amount
Mortgage duration
Powered by 1
Contact agency for information
1 The calculation tool shows, by way of example, the potential total cost of the financing based on the user's needs. For all the information concerning each product, please read the Information of Tranparency made available by the mediator. We remind you to always read the General Information on the Real Estate Credit and the other documents of Transparency offered to the consumers.